"Having a Life Coach is like having a personal trainer for your mind."
Terry is an experienced Coach who specializes in walking with Business or Ministry Leaders who are facing important decisions or transitions.
Change is a 'team sport'. None of us are at our best when we try to go it alone
Coaches are change experts who help leaders chart a path to a desired future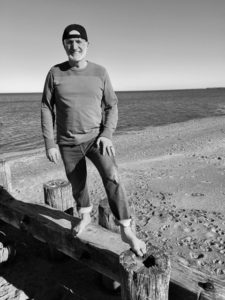 How does coaching differ from mentoring?
I mentor you by pouring my best into you.
I coach you by drawing your best out of you.
How does coaching differ from counseling?
Both are valuable but here is a simplified way of distinguishing between the two:
Counseling focuses upon past problems to answer the question 'why'? The goal of counseling is to achieve emotional freedom.
Coaching focuses upon present challenges and addresses the question 'how'?
The goal of coaching is to clarify a path to a better future in any area the client chooses.
What is 'Transformational Life Coaching'?
A common form of coaching today is what could be called 'performance coaching' where a client picks an objective such as 'I want to grow my church by 10%' or 'I want to double my sales in business' and is coached to establish and complete a set of goals to reach the objective.
Terry believes that every performace goal is connected to a heart goal. In other words, personal growth and character issues always influence how we set and achieve our goals.
Transformational Life coaching places the character and relational issues in the same level of importance as the performance goals. It leads the client to better understand and embrace the inner motivations and work of grace as well as the outer directions and accomplishments.
To find out more about being coached by Terry click here
"As a personal coach Terry has helped me to hear God's voice and embrace His calling once again. Our time together has moved me forward in healing, purpose, and direction. I am better equipped to journey onward in life and ministry."